WEB-DU
Group terminal for efficiency
The touch screen based WEB-DU is typically used as a group terminal in combination with Data Units that have no display such as the DU2P and DU7 as well as for machines without Data Unit. WEB-DU allows the operator to log on and off, enter declarations (stop declarations, product change, order change, …) and consult planning or production information.
Besides on fixed touch screens, the WEB-DU can also be used on mobile devices, such as tablets and smartphones.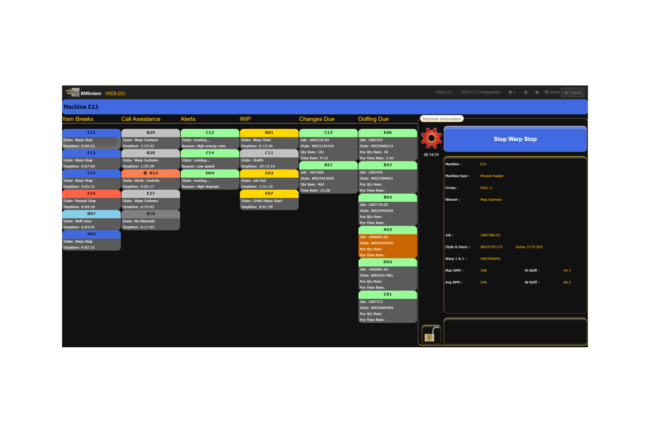 Improve operational efficiency

Up-to-date data for monitoring and decision-making

Document control & operator tracking
Features
Manual entry of down time reasons, scrap input...
Display of production information: OEE, KPIs, units produced...
Display of planning information: actual job status, jobs planned…
Job change procedures
Document control: setup, quality maintenance, instructions...
Operator tracking
Multi-language
Benefits
Enhanced operator efficiency
Increased production efficiency
Reduced cost of purchase
Questions?
Submit your data and you will be contacted by one of our experts