Argus
Automatic on-loom inspection for Jacquard fabrics
The Argus is the perfect quality monitoring tool for weavers of high end jacquard fabrics such as OPW airbag and mattress ticking. The bar with cameras and LED illumination can be mounted in the loom or on the batching motion. Argus detects warp and filling defects, stains, floats and many other weaving defects.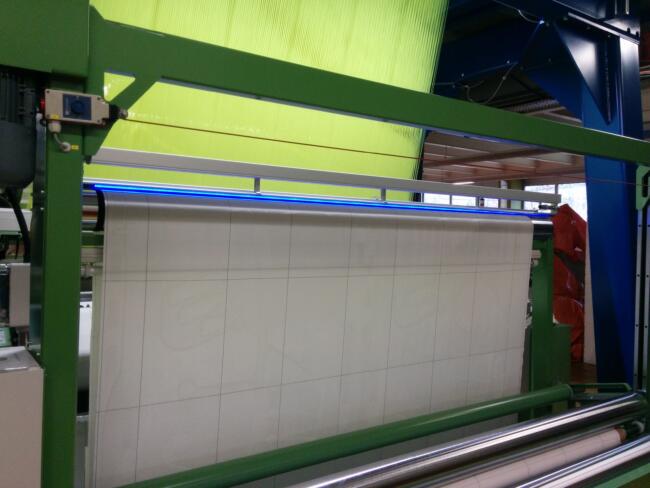 Real time detection

Automatic fabric grading

Increased efficiency and quality level

Quality control

Fabric inspection
Benefits
Real time detection allowing to stop the loom and prevent production of defective fabric
Independent of human perception
Automatic fabric grading, based on customer defined rules
Easy to install and operate
User friendly HMI for display of defect images and quality reports
No maintenance required
Low power consumption
Questions?
Submit your data and you will be contacted by one of our experts